About Us
The Knights of Bytes create new games for classic computers and consoles.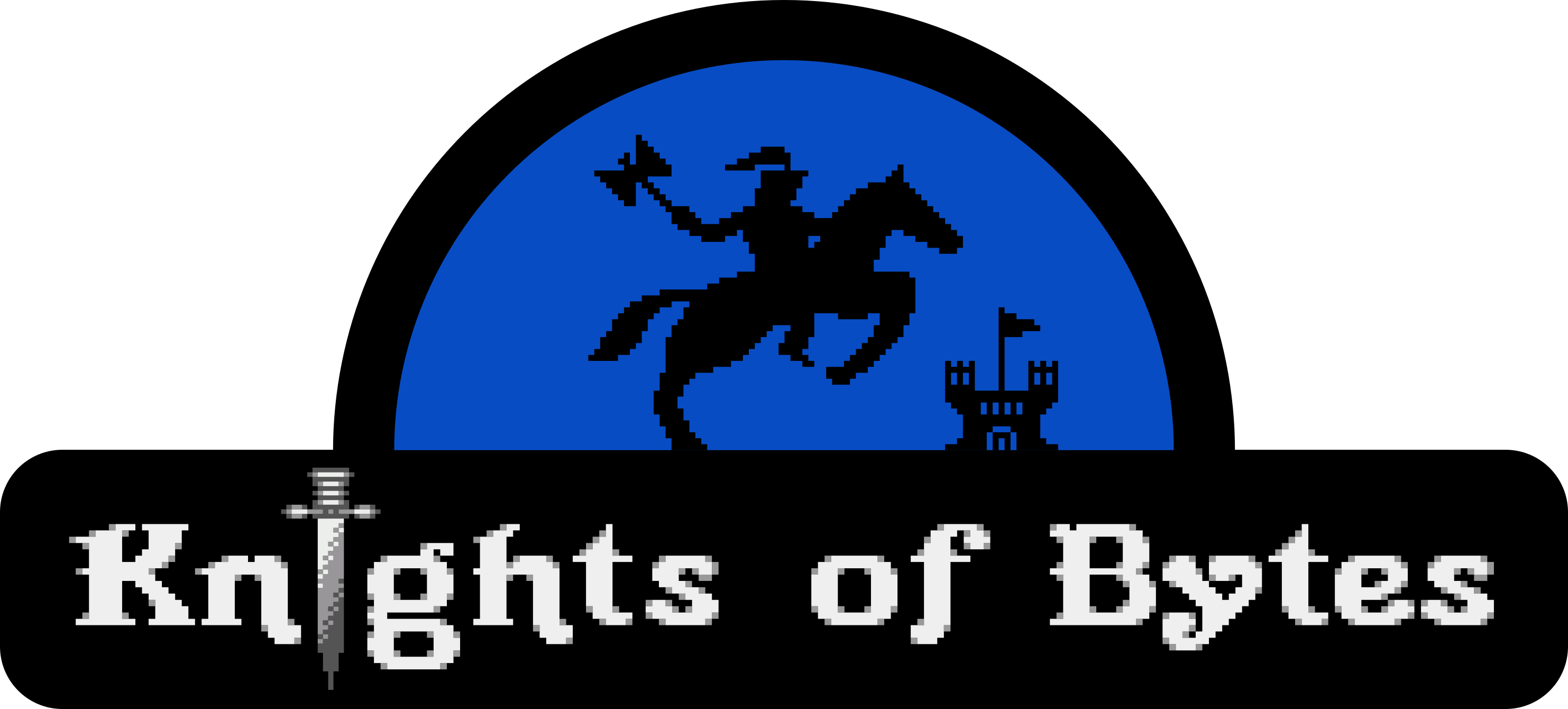 Knights of Bytes Logo, Pixel Style
The Beginning
Knights of Bytes was founded in the 90s by Chester Kollschen as a game development label.
The team created and released some notable C64 games such as Ice Guys (1997), Bomb Mania (1998), and Metal Dust (2005), all distributed by Protovision.
Metal Dust marked the end of the team's C64 activities and they moved on to modern platforms under a different label.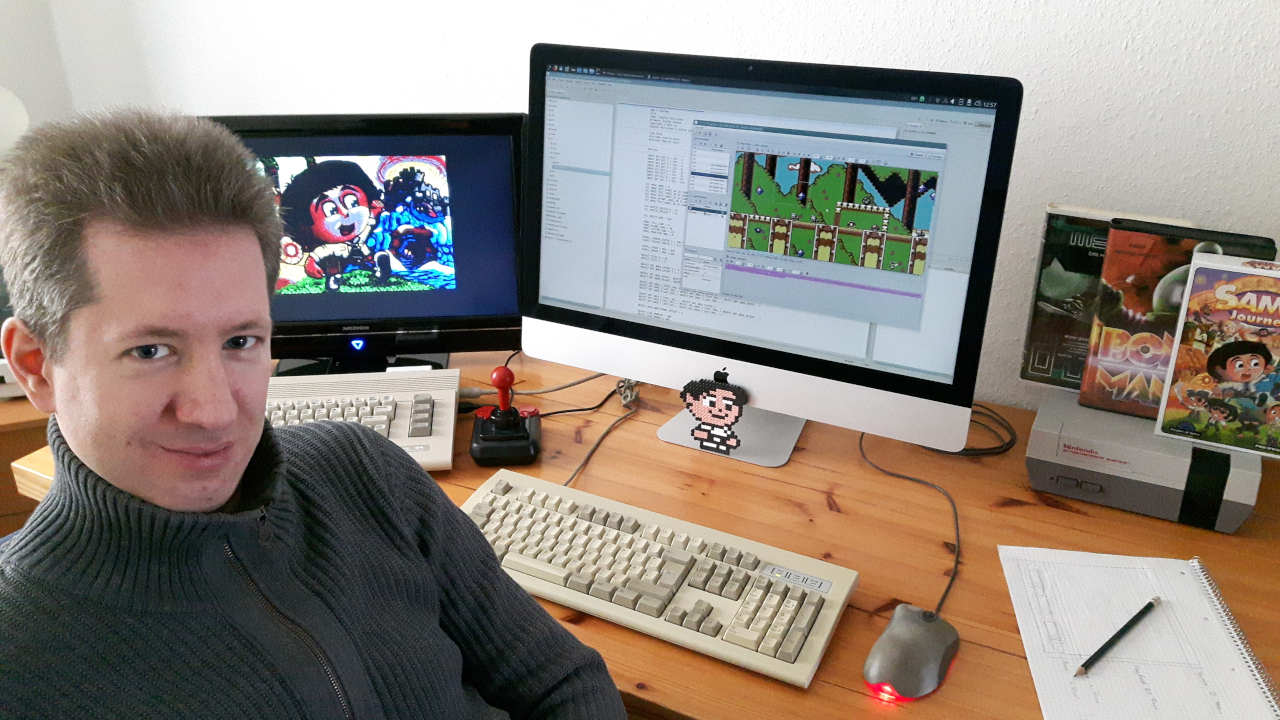 Chester Kollschen, Game Designer, Programmer
New Games For Classic Systems
After a break of 10 years and inspired by the increasing public interest in retro computing and gaming, Chester Kollschen revived the Knights of Bytes game development label in 2015.
Instead of jumping on the bandwagon and making retro-style games for modern machines, the Knights of Bytes took the exact opposite route: They are creating brand-new games for classic home computers and vintage video game consoles.
The team's first project was developed for the platform on which it all began: the C64.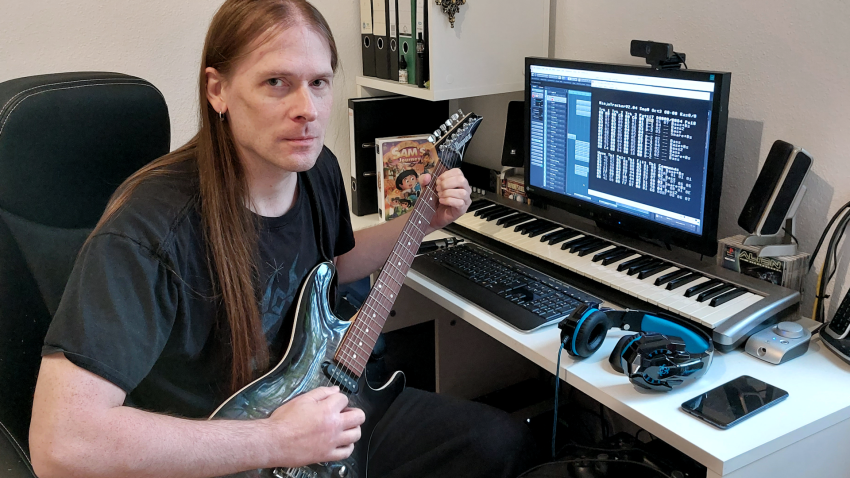 Alex Ney, Music Composer, Chiptune Artist
Smash Hit Platformer: Sam's Journey
Sam's Journey is a fast-paced platformer about a cute little hero called Sam who finds himself on an unexpected journey in a strange world.
The game was developed for the C64 and can be compared to popular titles on the NES or the SNES in terms of features and size.
The very first teaser GIF was released on 1 April 2015 so that many people thought it was an April Fool's prank.
The Knights of Bytes presented a preview version of Sam's Journey at the 2016 gamescom exhibition in Cologne, Germany.
The game was released at Christmas Eve 2017 and received very positive reviews and critical acclaim. It sold 1250 copies within the first three months.
Sam's Journey is distributed by Protovision. There is a disk edition (2 disks) and a cartridge edition (with save option), both in a beautifully decorated cardboard box.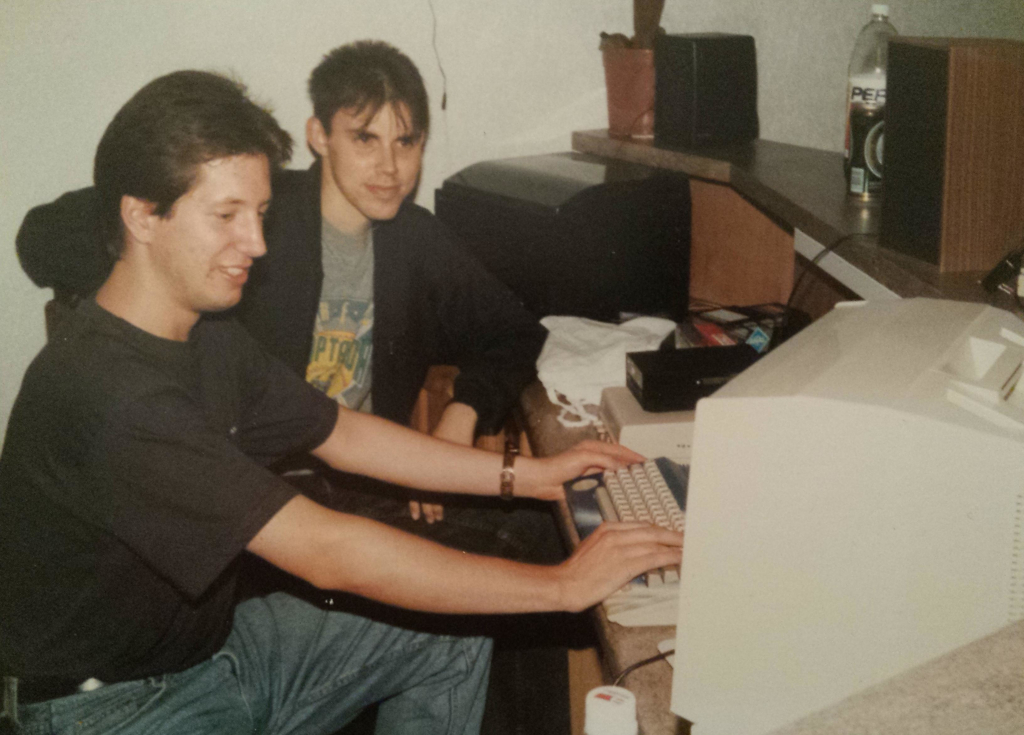 Stefan Gutsch (right), Game Designer, Pixel Artist
The Future
Currently, the Knights of Bytes are porting Sam's Journey to the NES, the popular 8-bit video game console by Nintendo.
There are a number of candidates for their next project after Sam's Journey such as a space shoot'em up and an action-adventure with RPG elements in a near-future science-fiction setting.
It's also possible that Sam is going to further extend his journey to other classic systems as well.