Sam's Journey C64
For Sam's Journey on the NES, please click here.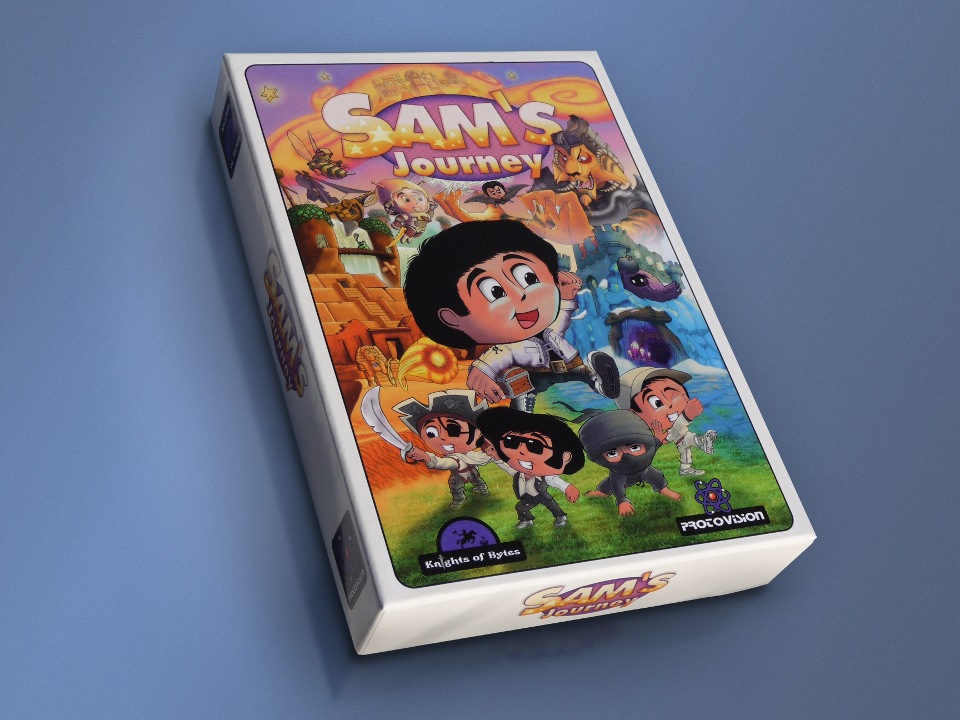 Quick Info
Genre: Scrolling Platform Game
Platform: Commodore 64 (PAL "Vanilla" or NTSC with REU)
Media: 5.25" Disk (PAL or NTSC) and Cartridge (PAL)
Status: Available!
Distributor: Protovision [ Buy Boxed Edition | Buy Digital Download ]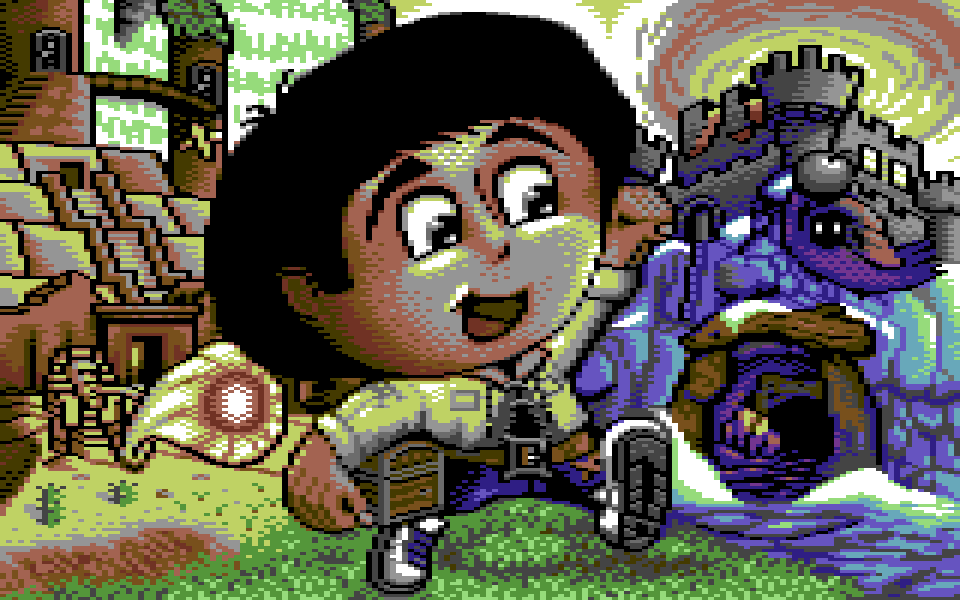 About The Game
Sam's Journey is a brand-new original scrolling platform game developed for the Commodore 64 home computer. It's about a cute little hero called Sam who finds himself on an unexpected journey in a strange world.

Guide Sam through many different locations such as deep forests, hot deserts or frozen mountains! Find hidden gems and discover secret passages, but beware of the creatures!
Sam can run, jump, climb and swim. He can pick up items, carry them around and throw them at enemies. And with the power of special costumes, Sam completely changes his appearance and gains additional skills!
Screenshots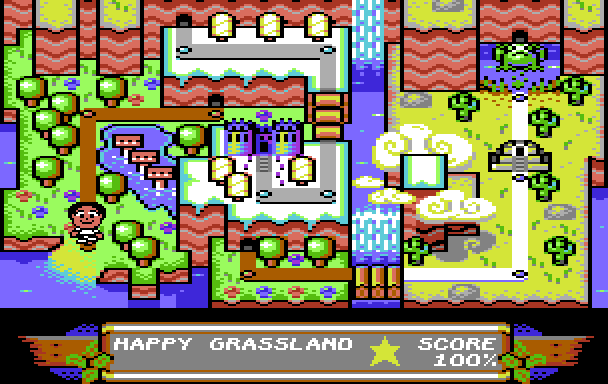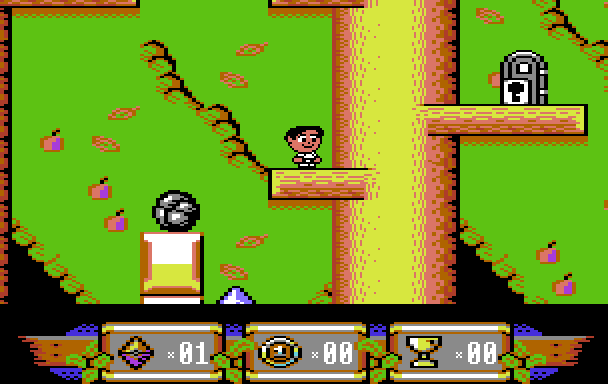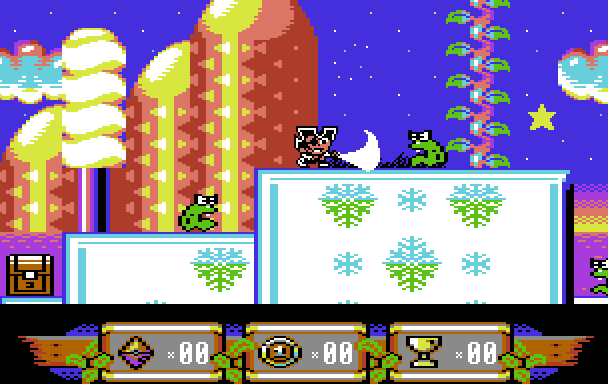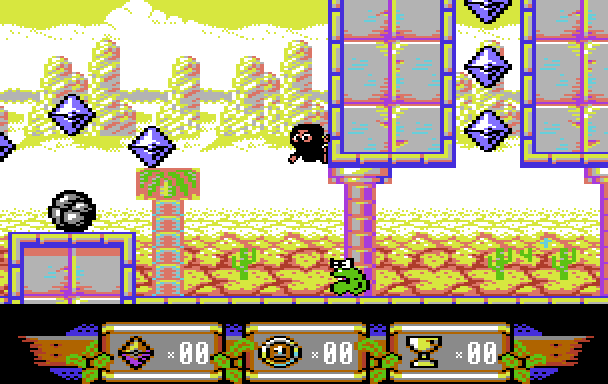 Features
The game has a lot to offer! Have a look at this comprehensive feature list:
· Classic 8-Bit Platform Action ·
· Colorful Graphics ·
· Fast Free-Directional Scrolling ·
· Many Basic Moves Plus Climbing And Swimming ·



· 6 Special Costumes With Additional Skills ·
· 3 Overworld Maps ·
· 27 Huge Levels With Multiple Sections ·
· 2000 Screens To Be Explored ·
· 14 Different Graphical Settings ·
· 19 Beautiful Tunes ·
· Sound Effects ·
· Hidden Items To Be Found ·
· Secret Passages To Be Discovered ·
· Checkpoint System ·
· Savegame Option ·
See It In Action!
Watch the official release trailer here!

Sam's Journey (C64) · Release Trailer
[ Watch on YouTube | Download MP4 ]
[ Download Full Trailer Song by Taxim ]
Awards
Sam's Journey has received multiple awards! Here's a selection:
Zzap! 64
Gold Medal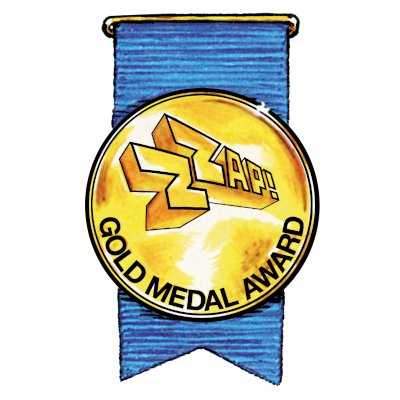 One of the best Commodore 64 games ever - Simples! – Zzap! 64 Annual 2019
Indie Retro News
Game of the Year 2017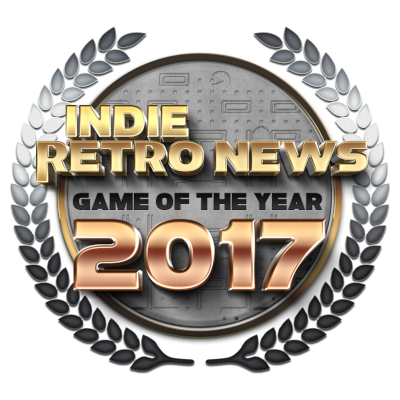 It is every bit as beautiful and captivating as we thought it would be. – Indie Retro News
Retro Gamer UK
SIZZLER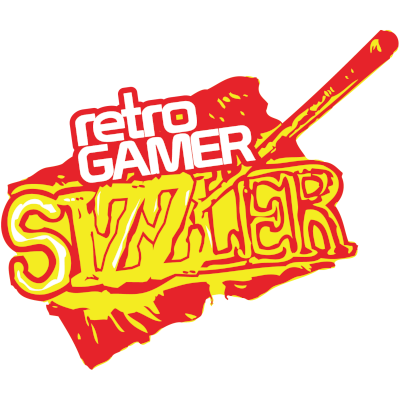 Sam's Journey is one of the most technically impressive C64 games that we've seen. It's also fun to play and the sheer scale of Sam's quest should keep anyone who enjoys platformers busy for a long time. – Retro Gamer UK #182
Retro Gamer Nation
Editor's Award 2017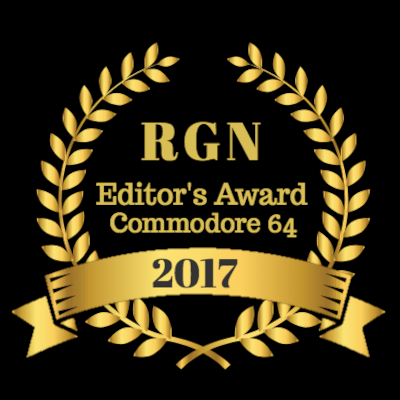 The Knights of Bytes have displayed their talent and passion to deliver the best C64 game in 25 years and a game that I will most likely revisit many times again. – Retro Gamer Nation
8 Bit Annual
EPIC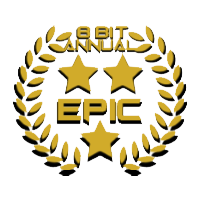 Sam's Journey deserves its place with other C64 platform classics alongside The Great Giana Sisters, Creatures, Mayhem in Monsterland and Nobby The Aardvark. Knights of Bytes have raised the benchmark to the highest possible pinnacle in C64 gaming, the game is just so awe inspiring. – 8 Bit Annual 2018
Reset
Ripper!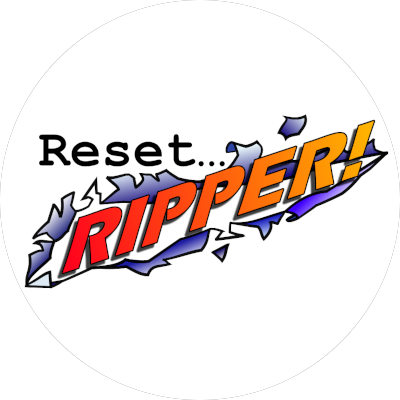 Sam's Journey is a truly excellent gem offering a tight, polished experience, plenty of challenge, lots of longevity, excellent presentation, and is more than worth finding a prime spot for in any discerning C64 fan's library. – Reset #11
Retronagazie
RetroMetr Medal

A 2D platformer perfect and without flaws? Very possibly, in my opinion it is the best representative of the genre on the C64, and one of the best if not the best on 8bit in general. I haven't had so much fun with a 2D platformer since Donkey Kong Country Returns on the Wii. – Retronagazie (translated)
Get Your Copy!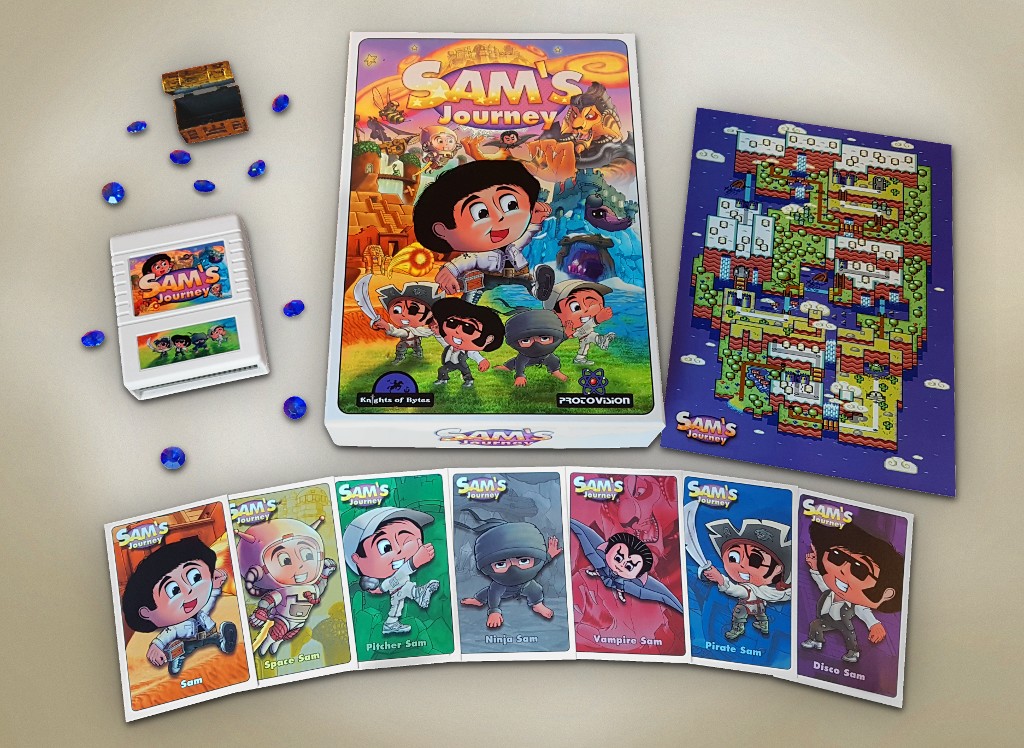 You can now order Sam's Journey along with some additional goodies at the Protovision online store!
Sam's Journey Boxed Edition
Sam's Journey Digital Download
It's also available from itch.io: