Sam's Journey NES
For Sam's Journey on the C64, please click here.
Quick Info
Genre: Scrolling Platform Game
Platform: Nintendo Entertainment System
Media: Cartridge (PAL or NTSC)
Status: Nearly Complete
Distributor: poly.play [ Register Customer Account For Pre-Order ]
About The Game
Sam's Journey is a brand-new original scrolling platform game developed for the Nintendo Entertainment System. It's about a cute little hero called Sam who finds himself on an unexpected journey in a strange world.

Guide Sam through many different locations such as deep forests, hot deserts or frozen mountains! Find hidden gems and discover secret passages, but beware of the creatures!
Sam can run, jump, climb and swim. He can pick up items, carry them around and throw them at enemies. And with the power of special costumes, Sam completely changes his appearance and gains additional skills!
The World Of Sam
Sam begins his journey at the bottom of the Lowlands. But this is only a small part of the world he's about to travel!

Map Of The Lowlands Where Sam Begins His Journey
In total, 3 overworld maps, 27 huge levels and over 2000 screens are waiting to be explored!
Screenshots
See what situations Sam has to deal with in the game!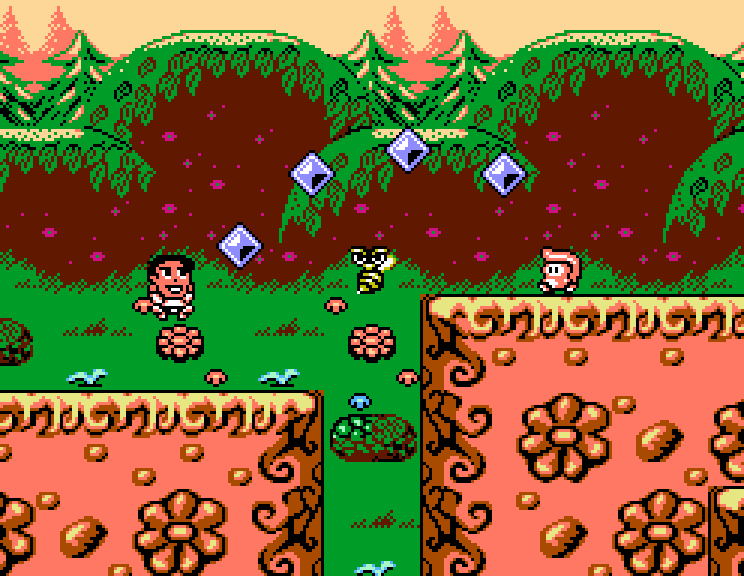 Sam Encountering A Stinging Obstacle In The Happy Grassland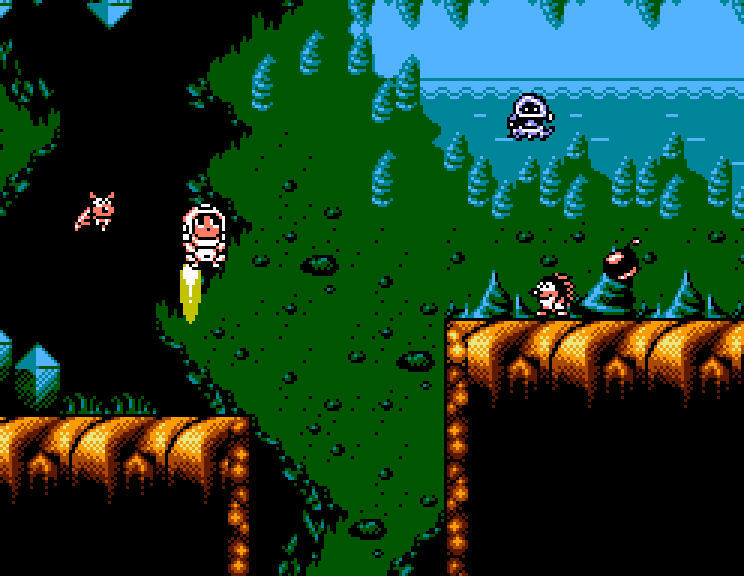 Space Sam Using His Jetpack In The Underground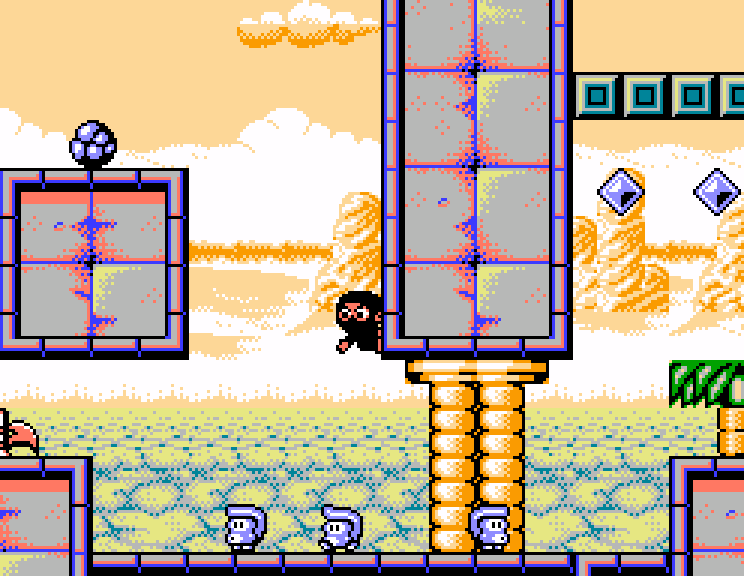 Ninja Sam Ambushing Some Roamers In The Desert
Features
The game has a lot to offer! Have a look at this comprehensive feature list:
· Classic 8-Bit Platform Action ·
· Colorful Graphics ·
· Fast Free-Directional Scrolling ·



· Many Basic Moves Plus Climbing And Swimming ·
· 6 Special Costumes With Additional Skills ·
· 3 Overworld Maps ·
· 27 Huge Levels With Multiple Sections ·
· 2000 Screens To Be Explored ·
· 14 Different Graphical Settings ·
· 19 Beautiful Tunes ·
· Sound Effects ·
· Hidden Items To Be Found ·
· Secret Passages To Be Discovered ·
· Checkpoint System ·
· Savegames On The Cartridge ·
See It In Action!
Watch the latest sneak peek video of Sam's Journey on the NES!

Sam's Journey (NES) · Sneak Peek #5 · A Twist In The Sky
[ Watch on YouTube | Download MP4 ]
Missed the previous trailers? Here we go:
Frequently Asked Questions
Here's a collection of questions that we are frequently asked about Sam's Journey on the NES:
The Game
Q: What kind of game is Sam's Journey?
A: Sam's Journey is a classic scrolling platform game. If you like games featuring Mediterranean plumbers, pink inhalers or juvenile lizards, then you're certainly going to like Sam's Journey as well!
More Information
We're continuously updating this page. And don't forget to check the News, too!