Posted on 2021 December 24 [ Permalink ]
Season Greetings - And A Treat!
The Knights of Bytes wish you Merry Christmas and a Happy New Year!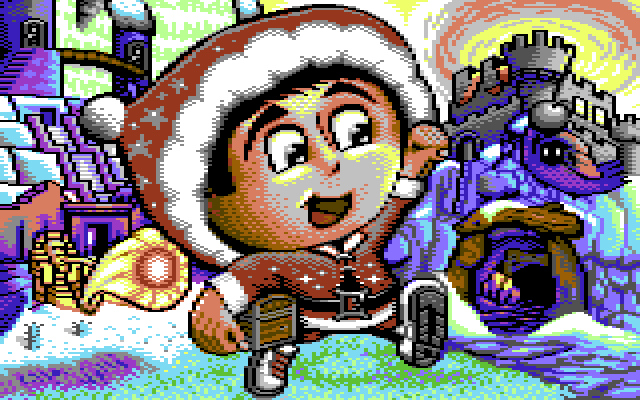 Also, Sam is celebrating his 4th birthday on the Commodore 64! Thanks to all our fans and supporters who made this happen!
But wait, we have some surprises for you in stock!
Free Demo Available
Even four years after the release of Sam's Journey, we're still being asked for a free demo that can be downloaded legally from trusted sources.
Finally, the time has come!
Join Sam on his journey through the plains of the lowlands and experience console-style platform vibes on your C64!
For all of Sam's moves and skills, we recommend to take a look at the comprehensive game manual that we included in this package.
Happy gaming!
[ Download Sam's Journey Free Demo ]
Free Season Special Available
Can you play Sam's Journey blind-folded? Do you know every single secret in the game? Then you might want to try our Sam's Journey Season Special, a little gift for expert players who enjoy a taxing challenge!
To get through this, and in order to collect all 40/10/03 items, you need to use each and every move that Sam has in stock.
We're looking forward to seeing your results!