Posted on 2022 December 24 [ Permalink ]
Happy Birthday, Sam!
On the 24th of December, many people think of Christmas Eve.
But as of 2017, that date has an additional meaning to us at the Knights of Bytes: It's when Sam's Journey on the C64 was released to the public! And thus we say ...
Happy 5th Birthday, Sam!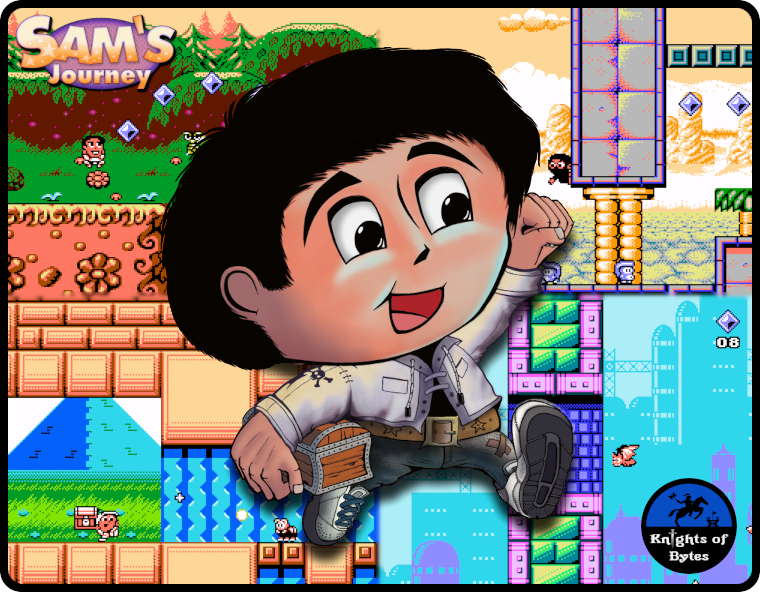 It's Sam's 5th birthday on the C64 - and he's about to hit the NES
We would like to send Greetings of the Season to our faithful supporters and all retro gamers out there! See you in 2023!