Posted on 2023 July 01 [ Permalink ]
Sam's Journey Ready For Pre-Order!
Looking for a brand-new NES game? Sam's Journey is now available for pre-order!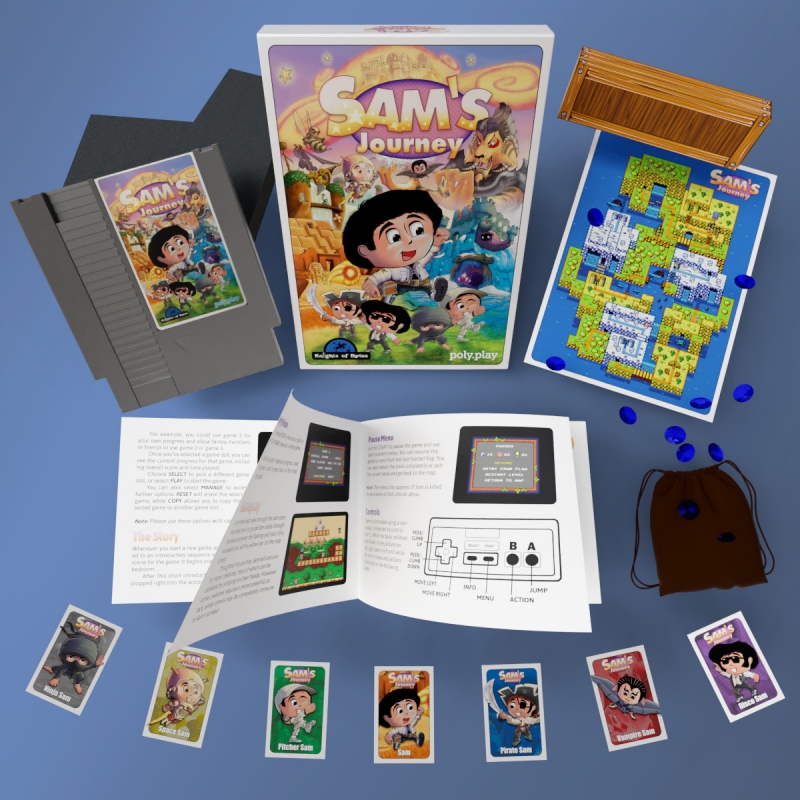 Get Your Copy!
Choose between the cool Standard Edition or the even cooler Ultimate Edition! There's also a Famicom Edition, so you can play Sam's Journey on your Famicom without an adapter!