Latest News [ 1 · 2 · 3 · 4 · Page 5 ]
---
Posted on 2015 March 31 [ Permalink ]
Welcome, Sam!
Let's welcome Sam. This cute little fellow is the hero of our current game project for the Commodore 64 home computer. Despite his small size, he's very swift.

Sam's Journey (C64) · Sneak Peek #1 · Welcome, Sam!
[ Watch on YouTube | Download MP4 ]
Sam will be starring in Sam's Journey, a scrolling platform game for the C64 with huge levels to be explored, hidden items to be found and secret passages to be discovered.
---
Posted on 2015 February 19 [ Permalink ]
New Game For C64 In Development
One decade after their last game for the legendary Commodore 64 home computer, the Knights of Bytes now return with a brand-new original 8-bit production targeting this ever fascinating machine and its faithful fans.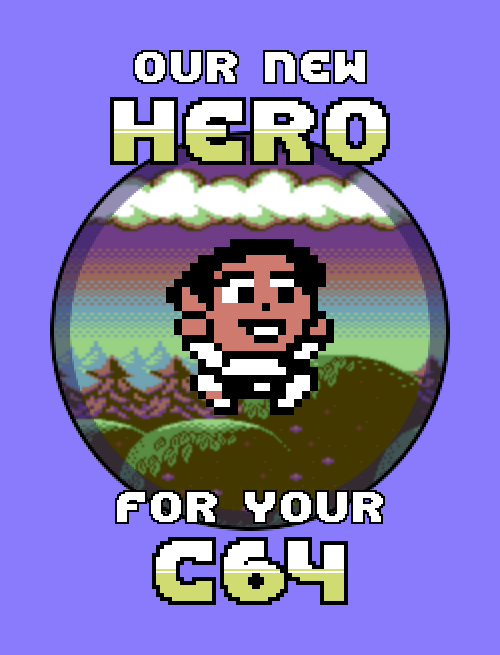 First Teaser Picture
The game is supposed to be running on a real C64 computer (PAL edition) with a VC 1541 (or compatible) disk drive.
Players with no access to actual hardware will be able to play the digital distribution of the game on their desktop computers using a C64 emulator such as VICE.
---
[ Previous Page | Next Page ]